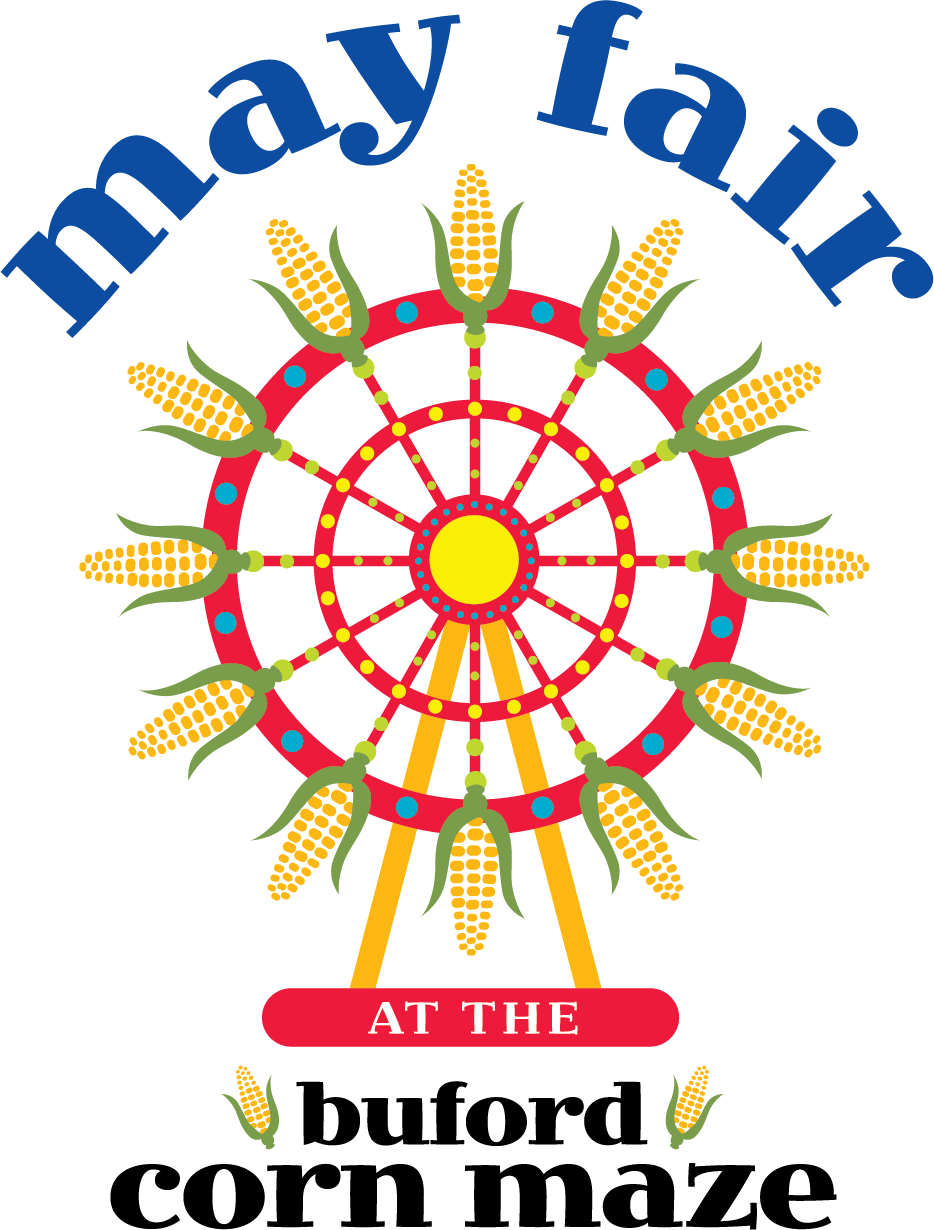 Join us for May Fair at the Buford Corn Maze — a unique old county fair experience for all ages. We have added
brand new attractions
that are sure to a-MAZE you. Stop in and experience the magic!
Reviews
Review 1
Lindsey:
We visited during the May event (today), and we were very pleased with the variety of activities, cleanliness of the facilities, and professionalism of staff. Our children are under 3 years old. We didn't know they would be admitted free of charge, but we were prepared to pay $14 for each to enjoy a nice time without being run over by kids three times their size. Every staff member was friendly and helpful. We appreciated the heads-up they spread before the "hay" ride, carousel, and magic show began. Though the price for the event seems steep initially, I think it decreased the crowd and increased the availability of fun.
Review 2
Becky:
We have loved taking family trips here in the fall, there is always so much to do and see for family friendly fun. This years May Fair was really nice as well, the kids loved the carousel, fire truck display and magic show and the hayrides are always so nice with informative tour narrative. Looking forward to coming back year after year!!!
Review 2
Beth:
Wonderful experience for the whole family! May Fair was absolutely adorable! Every single staff member is happy and attentive. We love the Buford Corn Maze!