what is new
There's more to enjoy than ever at the Maze this season! Check out our newest additions:
The Barnyard Grill
We upgraded our kitchen facility to offer delicious concessions for hearty appetites. See what you can snack on here.
Restroom Facilities
We are proud to offer our guests modern, spacious, and CLEAN facilities for added comfort. We also have changing tables available for the littles.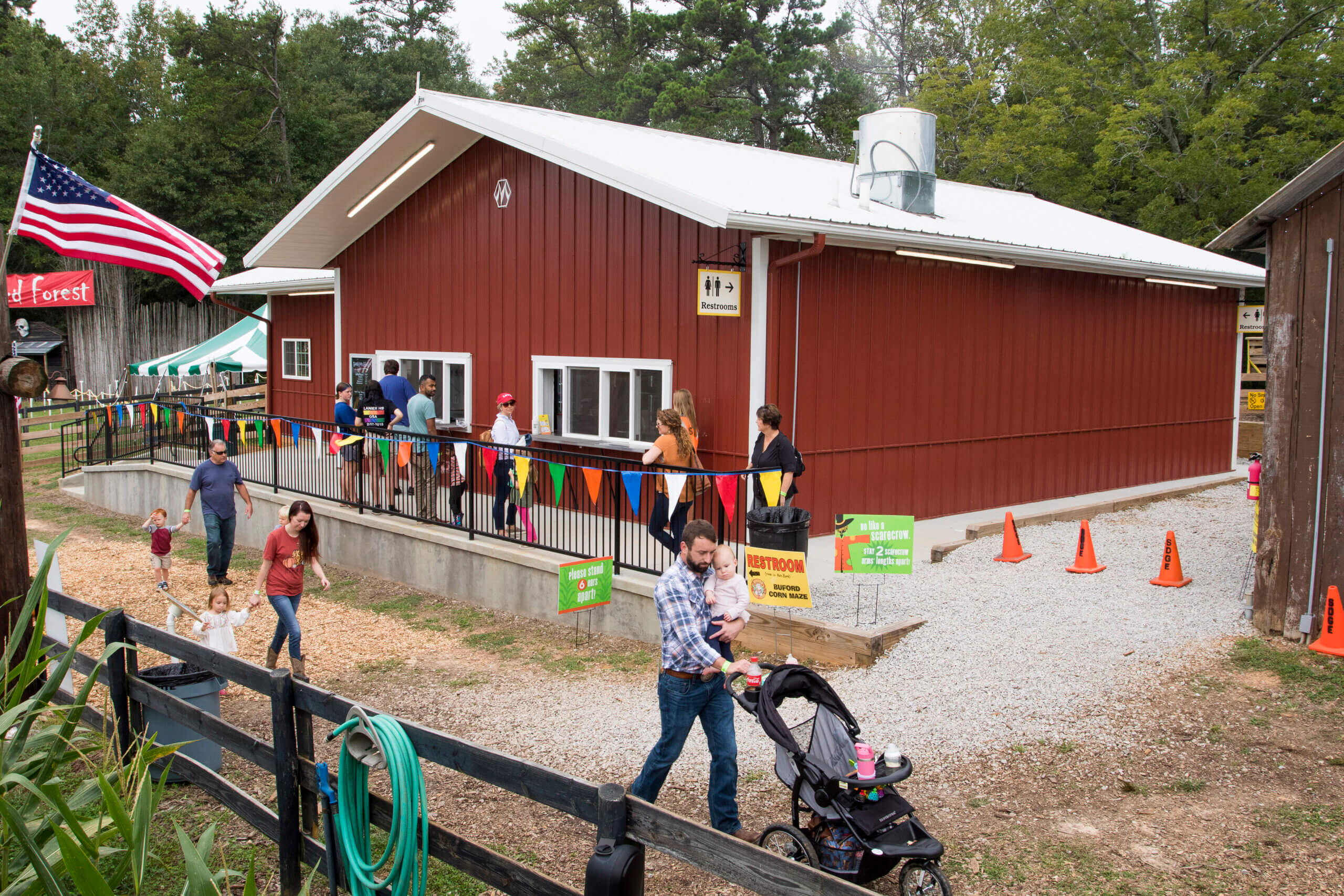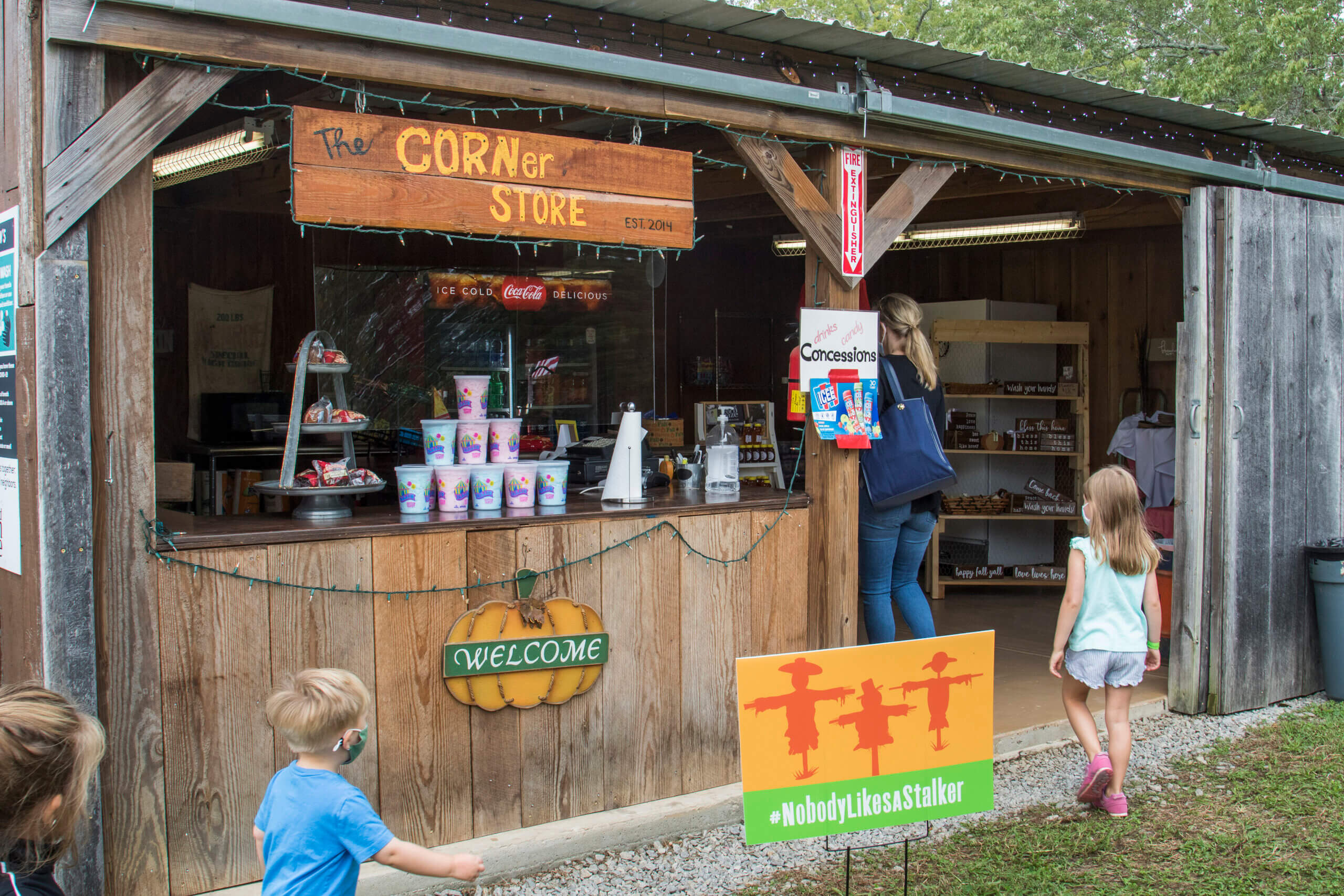 The Corner Store
You might remember this from past seasons—the corner store is back with an all new look! Come browse our great selection of locally made and grown goodies to take home. Learn more about our vendors.
Haunted Forest
Frightful fun is coming your way with our brand-new Haunted Forest theme for 2020: Welcome to Camp Wyndego!. We also have a new admission system designed to help maintain social distancing and cut down on time spent standing in lines.
New Activities in the Kids' CORNer
Cornball Slider
Duck Race
Barrel-in' Along Train
New lighting
We have increased the lighting for the maze and Kids' CORNer with permanent lights for year-round enjoyment.
Health and Safety Guidelines
We care about your health and safety, so please take a moment to read the guidelines we have put in place during the COVID-19 pandemic.
More Animals
This season we welcomed three baby calves and two alpacas to the Buford Corn Maze family! Stay tuned on our social media accounts to participate in naming them!