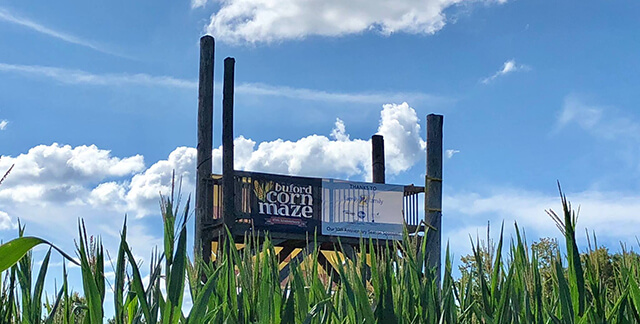 Hey folks, we have been experiencing larger crowds on weekends, particularly during the evening hours. We are blown away and want to thank all of you for your interest in the Buford Corn Maze. And special thanks to everyone for being so respectful of each other and our staff.
We are doing our best to encourage social distancing and the safety of all guests, and we take everyone's temperature before they enter. Unfortunately, we have had to limit attendance during peak hours, to the capacity of our parking lots, so that everyone can have the best experience possible. However, there may still be a larger crowd during our peak hours (typically, afternoon through the evening on weekends) than some people are comfortable with; if so, please avoid visiting us on the weekend. If you come during any weekday, the crowds are much much smaller and your experience will be better. Please know we value your support and patience as we get through this pandemic together
Please note: We encourage social distancing and wearing masks, but we do not actively police the wearing of masks or social distancing.
Again, thank you for understanding. We hope to see you soon! 🌽